One of the biggest challenges that small charities face when operating a profitable charity shop is finding enough volunteers, supporters, and donors to make the initiative financially viable which is why the Wil-U charity EPOS ecosystem goes beyond the practicalities of handling transactions and donations – with a range of tools and features to help you connect with people who want to help your cause. In this article, we'll explore how Wil-U's Connect tablet can help you find and manage volunteers, promote events and donations, and increase traffic to your online charity ecommerce and donations website.
Charity shop events
The Connect tablet helps your charity to promote and manage your charity shop events – whether in-store or at an external event, allowing supporters to purchase tickets or make donations on the spot. You can customise your events with different themes and promotions through the Wil-U Control Centre to make them more engaging, memorable, and shareable.
Recruiting and managing charity shop volunteers
Finding and managing charity shop volunteers can be a time-consuming task for charities. Wil-U's tablet automates many of the most time-consuming aspects of the volunteer management process, replacing paper with online forms on the Connect tablet, and making it easy and convenient for volunteers to sign up and provide their details. You can also track the progress of each application, assign tasks to volunteers through the system, and provide feedback and training.
Promoting your charity website and social media
By making your website and social media URLs available around the shop, your supporters can access your website and learn more about your charity's mission, vision, campaigns, and activities. This helps to create a deeper connection between your charity and your supporters and encourages them to become more involved and supportive.
Next steps
By enabling charities to automate and streamline their charity shop operations and sales transactions, Wil-U saves time, resources, and money, freeing staff, and volunteers to focus on their core mission. To find out more or to arrange a full demonstration of Wil-U's EPOS System and Connect tablet, please get in touch today.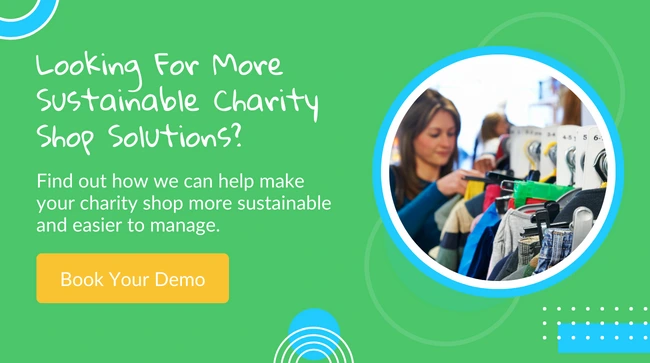 Image Source: Canva